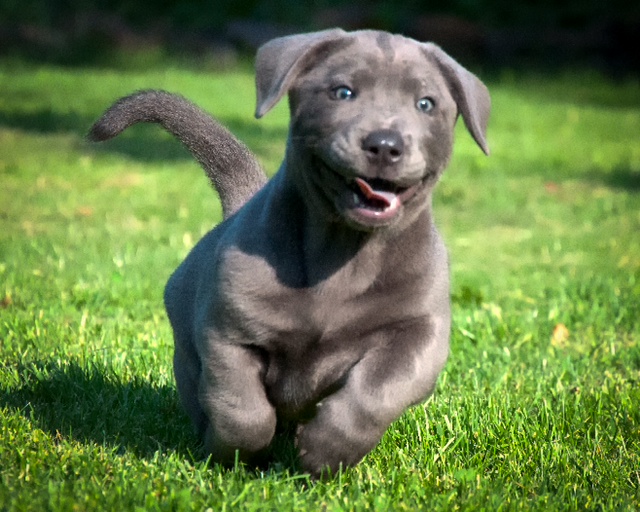 River Run Pet Sitters (RRPS) takes care of our dog, Mac – a Walrus breed (Bassett Hound-Shar Pei mix). Mac gets daily walks and lots of love and attention from his walkers! RRPS provides caring and professional service for pets in the Red Bank and surrounding areas. The staff is very dependable and provide excellent and tender care to their four-footed clients! RRPS employees are carefully selected to ensure that pets receive premier service and their owners get maximum comfort. I recommend RRPS with the utmost confidence!
-Dog walking and pet sitting client: Robin G. Oceanport, NJ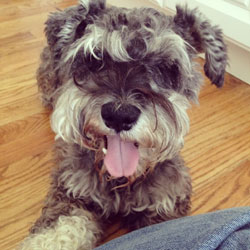 River Run Pet Sitters is by far the best pet sitting / dog walking service I have ever used. I have been a client of theirs for over 7 years. My Miniature Schnauzer who is walked daily, absolutely loves his dog walker. He gets more excited to see her, than me! Now, that's a true sign that your pet is cared for and loved even when you are not around. If you are looking for a dependable, attentive, animal loving service to care for their pet, I highly recommend calling River Run. Their fees are reasonable, the staff is professional and they will take excellent care of your pet.
– Dog walking and pet sitting client: Marion R. Red Bank, NJ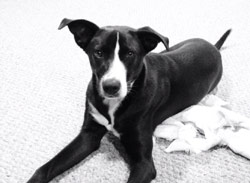 We first heard that Jess's company was outstanding when our neighbor recommended her. Upon meeting Jess we found her to be organized, efficient, and an obvious dog-lover. She set us up with our walker, Mark. We cannot say enough how happy we are with his service. He leaves us daily notes about his walks with our dog Rosie, and he genuinely loves our pup. We can tell that Rosie is loved and cared for when we are out of the house for the day. We would recommend River Run Pet Sitters, and Mark to anyone that is looking for reliable and caring pet care.
– Dog walking clients: Dan & Meghan M. Red Bank, NJ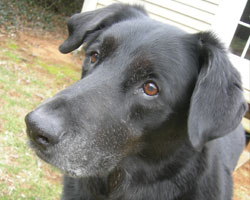 I have been using River Run Pet Sitters for 8+ years and they offer a valuable service and I fully recommend them to anyone who needs a pet sitter or dog walker. I often use River Run's on-line registration system to submit, confirm and track all of my appointments. No better piece of mind.
The team is professional, reliable and I feel they truly love my animals as much as I do. I cant imagine anyone coming close to the quality they offer.
– Pet sitting and dog walking client: David E. Little Silver, NJ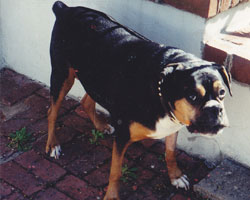 Treat your pet to the outstanding care of River Run Pet Sitters. Voted Best of Monmouth County in recent years, this business offers a highly trained professional staff that is devoted to meeting the individual needs of each animal. Known for their dedication and reliability, your pet will be in excellent hands.
– Pet sitting client: Anne K. Red Bank, NJ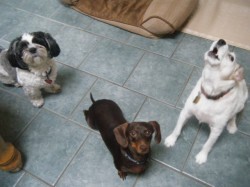 As always, we are extremely satisfied with your company's service while we were on our most recent vacation!
Barbara is super, and does a fabulous job! My house looked just like I left it, my pets were happy and well cared for, my plants were still alive…
Can't thank you enough for providing such wonderful service! – Pet sitting client: Beverly S. Middletown, NJ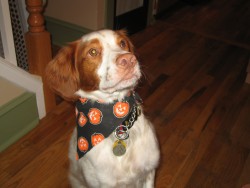 We just used River Run Pet Sitters for the first time. I was thrilled!! It was great to meet with Jessica before our services began. River Run is an incredibly professional organization with invoices, acceptance of credit cards, written policies, etc. I love that. Our dog walker Mark arrived on time for every walk and kept our dog Bartholomew out for a half hour, even in some incredibly cold weather. We will most definitely be using River Run again. I am so happy to have found such a great service!
– Dog walking client: Amy B. Fair Haven, NJ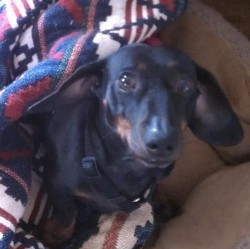 So I just wanted to share with you how incredibly amazing Duncan's visit's seemed to go with Suzanne and Ro taking care of him. When we got in on Tuesday evening he seemed so calm-very mellow and happy, a total 180 from when we used to board him. It was a pleasant surprise and I LOVED reading all of the handwritten updates on how each visit went!!
I will say that I no longer have any anxiety with leaving Duncan for a few days being checked on here at our house!!! I have already raved about y'all to our friends!!!
Thank y'all so much again for working so well with us!!
– Pet sitting client: Kim B. Shrewsbury, NJ
I know my dog is in good hands with River Run. The owner, Jessica, is a wonderful, caring woman who spent some time at our house getting to know Bear & our routine before we got started. That raised my comfort level. Donna and Dana are the two dog walkers that come take care of my Bear when I can't be home. The notes they leave when they visit are so sweet; it's so clear they adore Bear & take great care of him. If you need a pet sitter, these are the folks to use!
-Dog walking client: Dorothy F. Middletown, NJ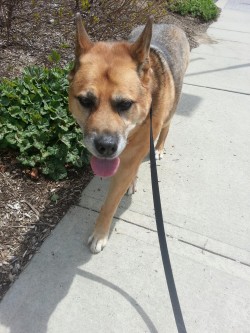 Thank you so much for taking such good care of Rudy and Sugar!!!
We got in late last night and appreciate all you love and care that you gave to our pets.
We were so relaxed on our time away knowing that Rudy and Sugar were in such good hands.
Thanks again
-Dog walking and pet sitting client:  Lisa M, Middletown, NJ